Plenty of Scary Stuff on Display in the Teen Zone!
Come visit...if you DARE!!!
Horror books are on display in the Teen Zone this month in honor of Halloween.
Also plenty of new scary reads like
The Cursed by Elley Cooper
Two horror tales in one boook inspired by the AMC series Creepshow. Randy and Bill are camping when a mysterious, glowing figure wakes them up in the middle of the night. What was the thing and what does it want with them?
And Maisie, on the hunt for vintage clothes, she visits a flea market where an antique piece of jewelry turns out to be magical...but also possibly cursed.
14 Ways to Die by Vincent Ralph
The Magpie Man is looking for his fourteenth victim. He is a killer that is still at large. And Jess is committed to uncovering him before he can strike again...even if she might be his next victim, just as her mother was his first.
White Smoke by Tiffany D. Jackson (author of Grown and Allegedly)
"Thrilling, chilling and utterly riveting...high stakes tension, a deliciously creepy atmosphere, and characters you really, really hope make it to the end." Karen M. McManus, author of One of Us Is Lying.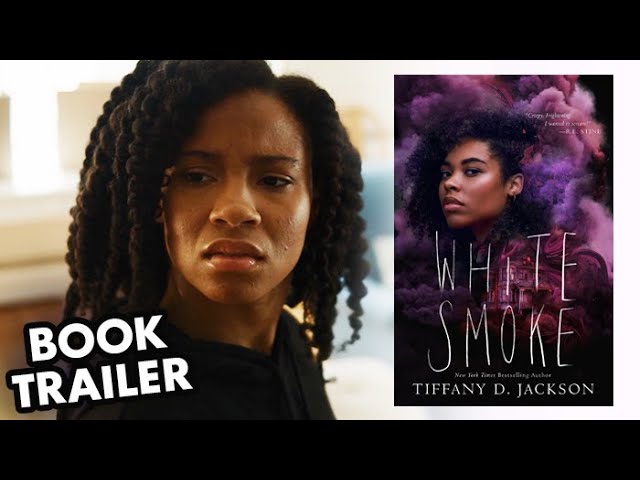 ---
Book Lists for Tweens
School Library Journal highly recommends a list of recent middle grade fiction and nonfiction for readers to enjoy.
---
Book Lists for Teens
The Alex Awards are given to ten books written for adults that have special appeal to young adults, ages 12 through 18. The winning titles are selected from the previous year's publishing.
The William C. Morris YA Debut Award honors a book published by a first-time author writing for teens and celebrating impressive new voices in young adult literature.
YALSA's Award for Excellence in Nonfiction honors the best nonfiction book published for young adults (ages 12-18) during the year.
The Michael L. Printz Award is an award for a book that exemplifies literary excellence in young adult literature. It is named for a Topeka, Kansas school librarian who was a long-time active member of the Young Adult Library Services Association.
YALSA's Best Fiction for Young Adults list is developed by its Blogging Team which presents fiction titles published for young adults in the past 14 months that are recommended reading for ages 12 to 18.
Great Graphic Novels for Teens is a list of recommended graphic novels and illustrated nonfiction for those ages 12-18, prepared yearly by YALSA.
Each year, YALSA's Amazing Audiobooks list is developed by its Blogging Team which selects and annotates an annual list of notable audio recordings significant to young adults from those released in the past two years.
---